Summer Sodas 2019
6/28/2019
It's summer! Well... not here anyway. Still waiting for that magical sunshine, but what can you do? With all this rain, it's best to hit the bottle. And with this summer's array of limited sodas, you can hit that bottle as much as you want and only suffer mild consequences later in your life.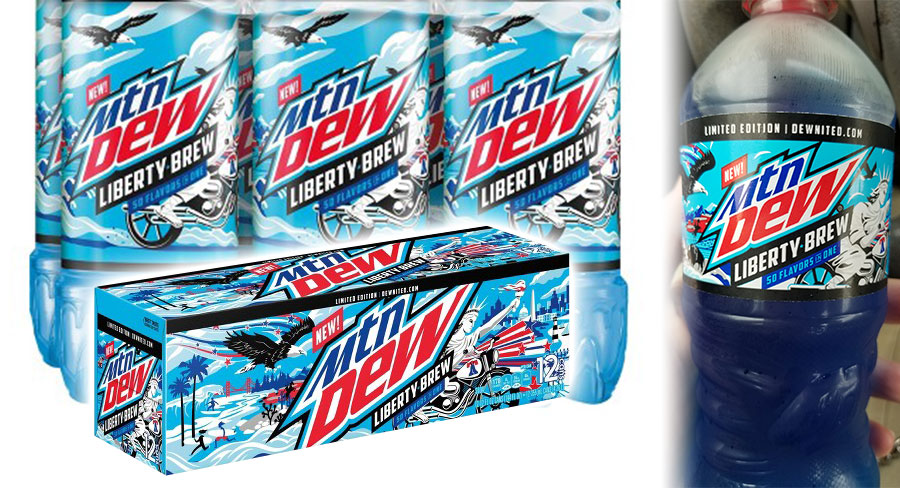 First up is Mountain Dew - Liberty Brew. Much like the Holiday Brew, and Red White & Dew, several flavors have been combined to make an unholy concoction second only to one created by a reckless 8-year-old who has been given free reign of the fountain drink station while his mom it stuck paying at the counter. It boasts 50 flavors and really, after a few, it would be hard to make any distinction. I do like the consistent design elements on the bottles. I often try one and leave another for the collection, so they look good next to each other. However I wish that there was more consistency in the releases of bottles vs cans. It ruins a bit of the shelf aesthetic to have different heights lined up.
As for taste, it's not something that I would buy again. I mean I did end up buying another for this review, but then I left it somewhere, so I had to use an old photo. The only distinguishable flavor I could make out was sort of along the lines of sour rope candy. The sweetness is off the scale, and for Mountain Dew, that's something.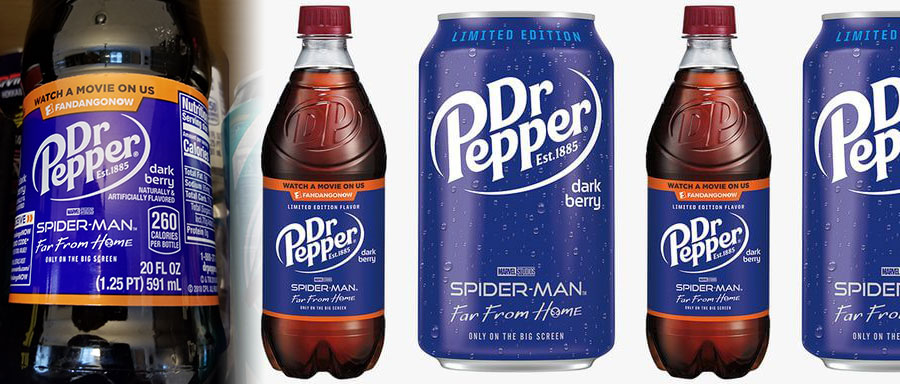 This one is a little older, and I haven't seen it since its debut. However there is still plenty of Spiderman branded Dr. Pepper out there, just not the Dark Berry. I did like this one. It's really as you would expect, normal Dr. Pepper with a slight berry flavor. Despite the simplicity, it works in ways that a mess of 50 doesn't.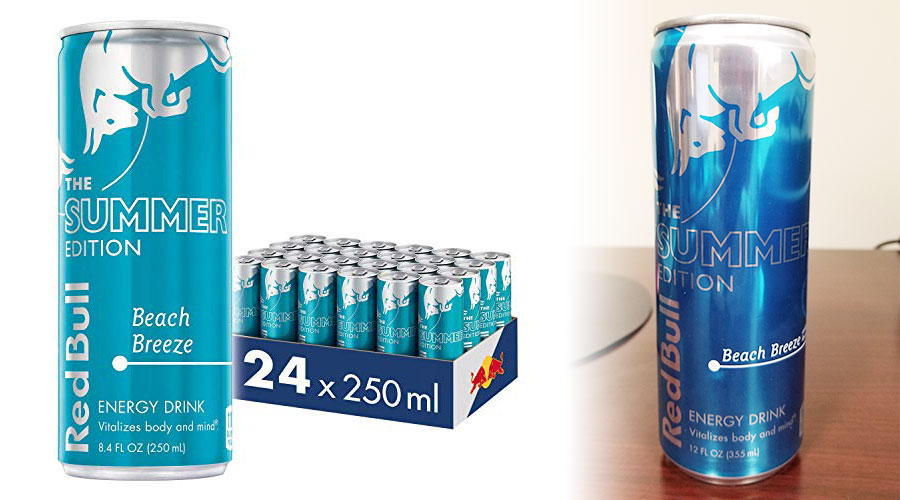 The final entry is a doozy. I've tried to keep the energy drinks to a minimum, and especially the larger ones, so Red Bull despite the price isn't too bad. The Cranberry and Nectarine ones are my favorite at the moment, and I'll try any of the new ones.
I was warned online about this edition and its perfumey aftertaste. Nevertheless I got one and was punched face-first with a fragrance only suitable for an insert in Women's Day. You may think that is an exaggeration, but I can't think of any other comparison. Seriously, buy a copy of some desperate housewife style magazine (or steal it if you're male to protect your image), and eat the scented advertisement card sandwiched in the middle. It's the same thing... I assume.
I think I finished it, but it wasn't easy. It's all about the after taste too. It's not too strong as you're drinking it, but once you're done it hits hard. Be careful though. That special person in your life is going to suffocate you in your sleep once they get a whiff of it. You're caught now buster.