Northeast Balloon Festival
7/17/2019
I've been trying very hard recently to push off the urge to dive headfirst into Halloween. I know I'm not alone in kicking off the season in late July, but I feel like I should at least try and enjoy summer a little. Plus I know there will be an insane burnout around September 25th if I jump the gun. So let's do some summery things.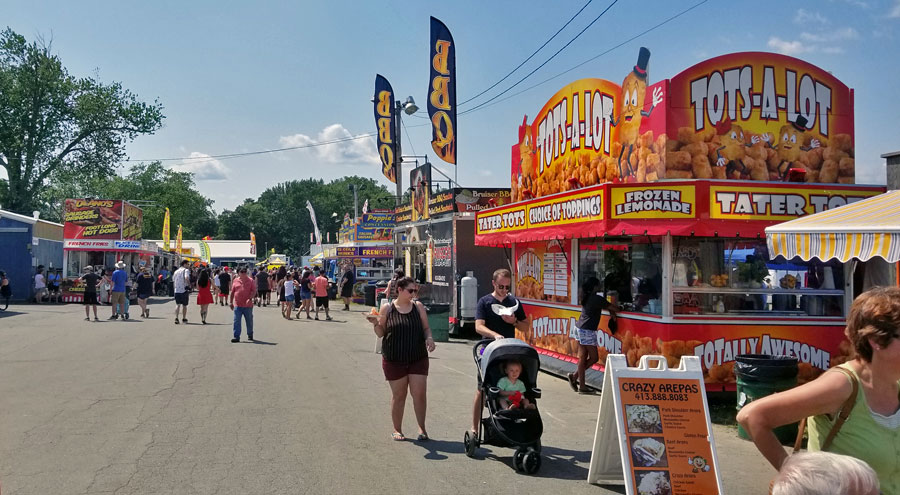 When trying to find something to do, we stumbled on the Northampton Balloon Festival. In theory there was supposed to a sky full of Hot Air Balloons and also some tethered ones you could ride up in. This was in addition to 'rides' and a petting zoo and the usual county fair stuff.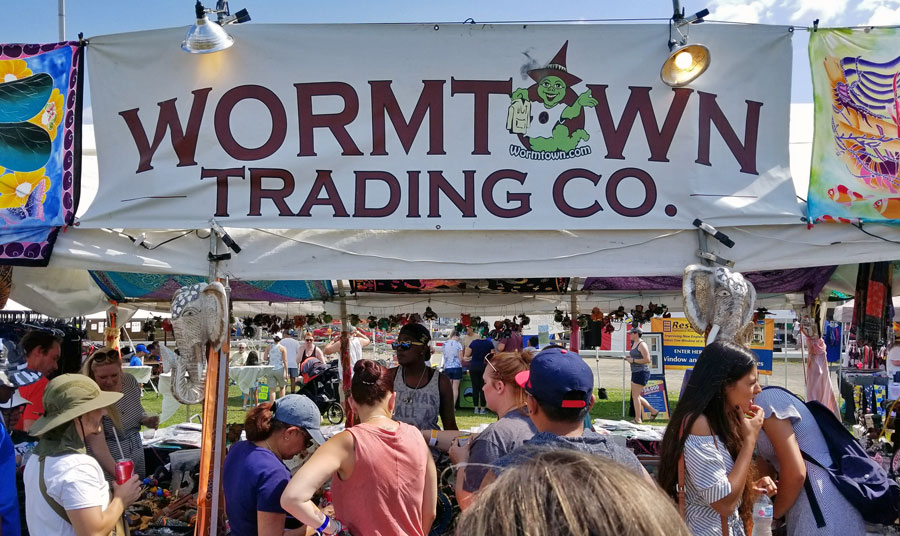 I'm not sure where the preview videos came from, but they showed some insane rides that would rival major amusement parks. I had my suspicions. Part of me knew that they would probably be the same carny rides that are at every traveling festival, but with a lack of other ideas, we set off for the two hour drive on one of the hottest days of the summer.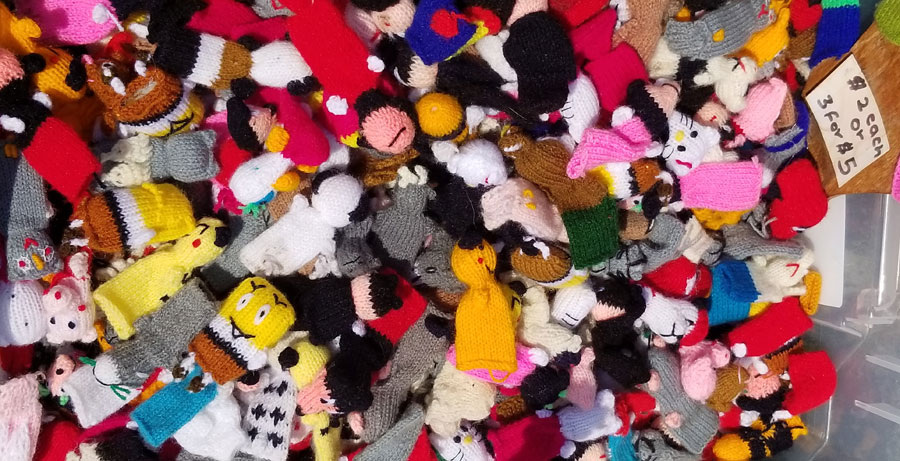 Fortunately admission was rather reasonable, and kids were free. That helped a bit. Upon rolling up, I didn't see too much outside the normal fair events. It did smell good though. We ate before getting there, so that helped reduce the temptation to eat deep fat-fried fat or whatever guilty pleasure was for sale.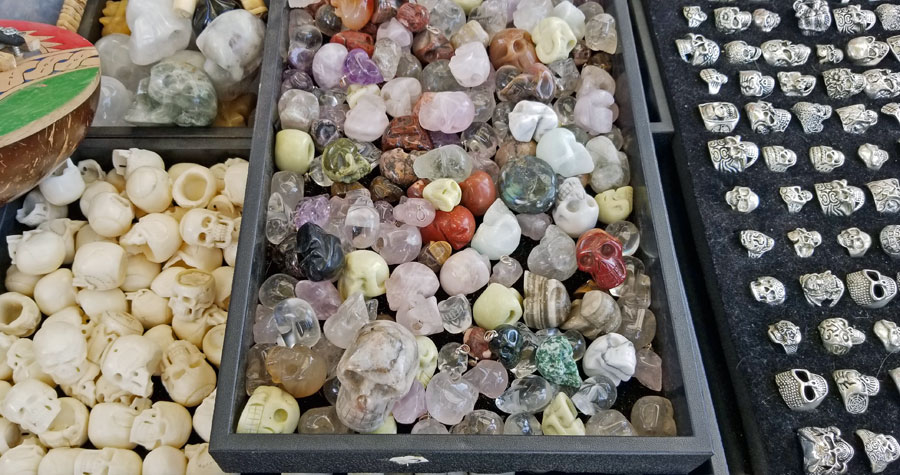 There was a decent amount of choice though, ranging from fried potato-based foods, to steaks, to Mexican-inspired, yet not really Mexican food. After a battle with my will power, I got through those food trucks and over to the rides. My suspicions were correct and there was basically a merry-go-round, some spinning bears, swings, a slide, and a few kiddie rides. Somehow the thought of not spending more money, helped with that disappointment, so I must be getting old.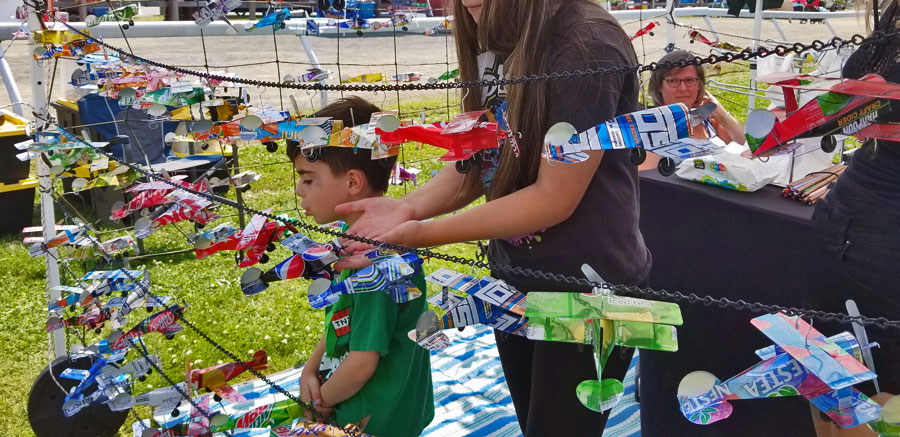 Moving past those, we got to the flea market booths. These varied a lot, but there were a lot of crystals, African clothing, and cheap toys selling for not so cheap. Amidst them, there were a few that stood out. One vendor built aluminum airplanes out of aluminum cans. It was almost more fun trying to find one made out of your favorite beverage. I spotted the Day of the Dead themed Monster Energy drink, which was an excellent choice. As much as I wanted to pick one up, I knew it would end up being thrown in a corner and crushed eventually.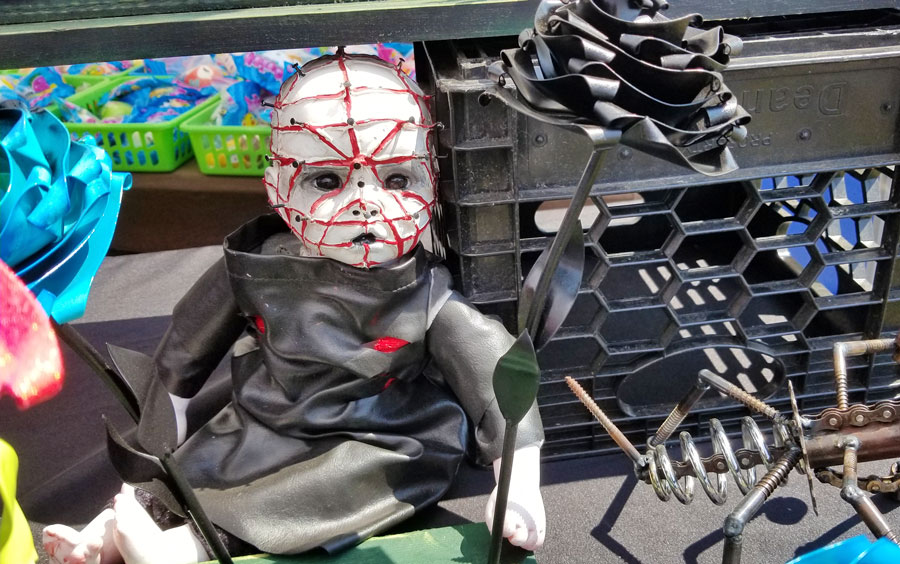 There were some weird booths, like the one that took junk and wielded it back together into art pieces. I've seen similar ones before, but this one also concentrated on making black roses. There's that creepy pinhead baby too. The worst booth was one for a real estate agent. He wasn't even there; there was just a stack of flyers and business cards. Sort of stood out, but I guess the fair needs to make its money.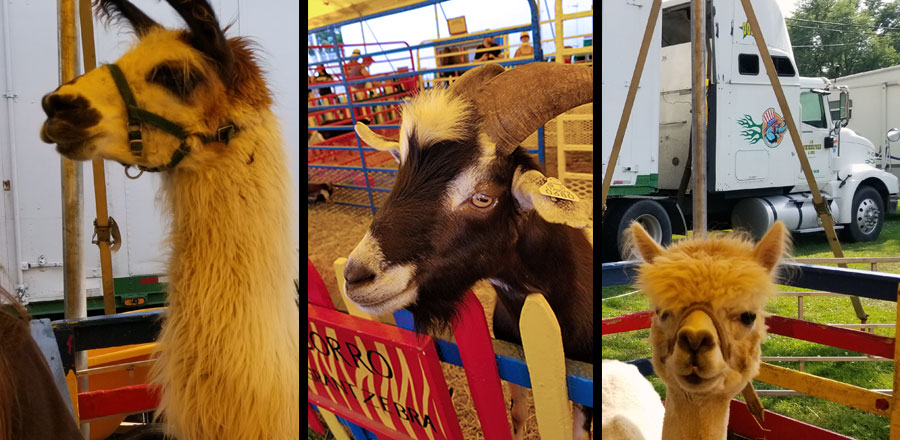 Next we headed over to the petting zoo. Usually these are just goats and sheep, and while those were there aplenty, there were some more exotics. In the center there was a zebra. I've always heard that they can be temperamental, so allowing the general public to pet them would probably be a bad idea. There was also a scimitar-horned oryx and some cavies, which are basically small capybaras.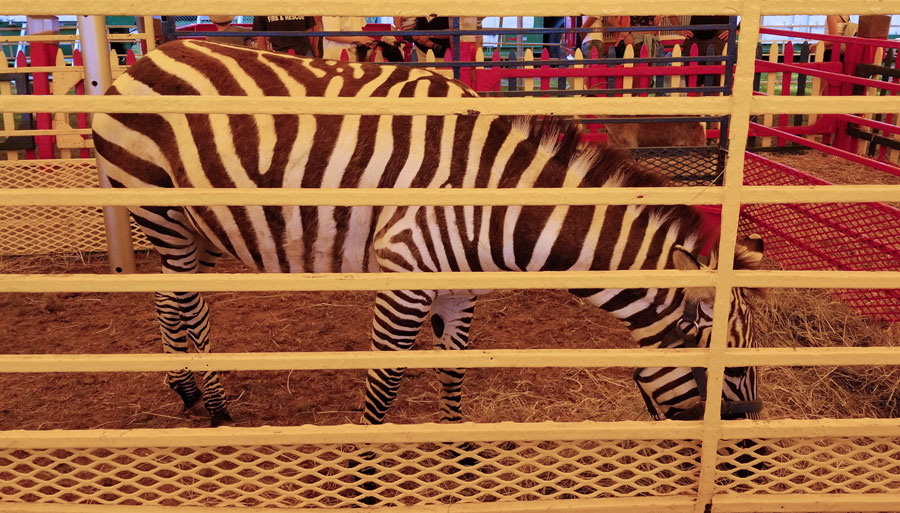 All through this, I never saw any Hot Air Balloons nor an area from which where they would launch. I saw a few baskets getting ready, but the time was passing by. There was one on the ground that had some fans blowing it open. You could walk around for $2, but I passed on that too. Eventually we gave up and then read on Facebook that the winds were too strong and it was all cancelled. We headed out and found a nice Japanese restaurant, so it wasn't a huge loss.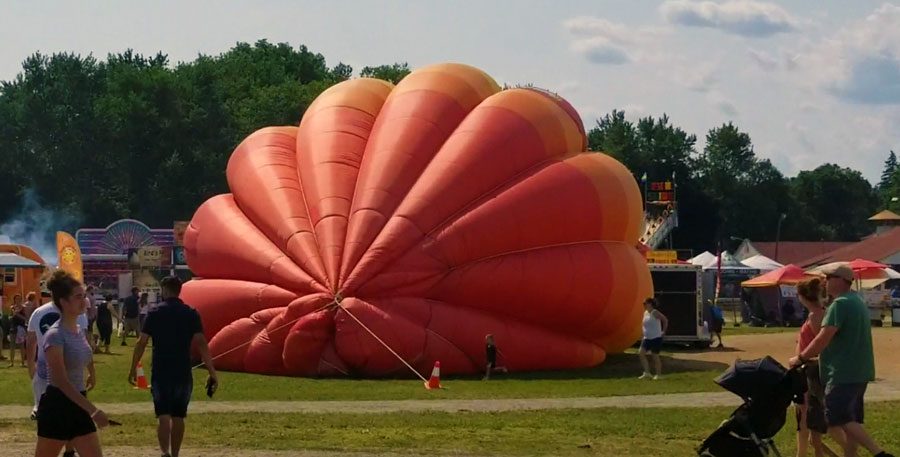 I suppose in the end, it was probably the most typical county fair experience. Mildly underwhelming, but something that won't be around in a few months.