Christmas Tree Shop 2019 - Part 1
8/13/2019
So my birthday is over, and the heat spell is over. I formally decree that summer is now useless and can just go away whenever it feels like it. That certainly won't be for a while, but thankfully the stores are starting to put out some Fall themed items already. I usually aim for late July to start the festivities and start getting into the mood, but I had some trips to finished and then got slammed with two weeks of double shifts, so what can I do...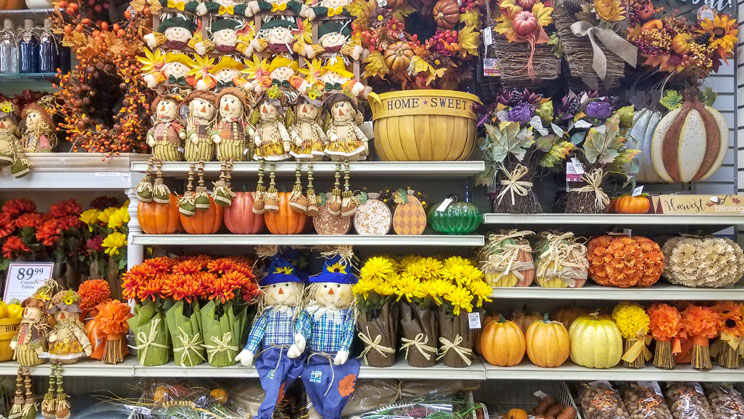 I saw plenty of previews from stores like AtHome and the like, but those tend to be above my price range. Granted they have plenty of great things to look like, but I would probably want to buy the whole store, and that's just not happening. My main source is Target and their 'Hide and Eek' line for the best quality vs price, but Christmas Tree Shop has also been one of my favorites for a few years now.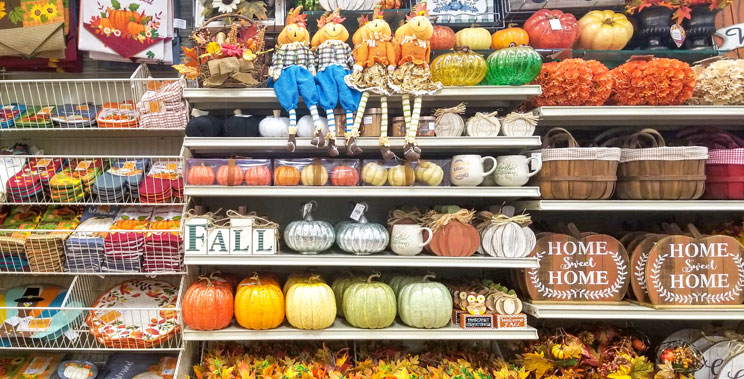 CTS also has a habit of bringing out holiday items absurdly well in advance of the actual event. Certainly by Halloween proper, there will be giant lawn inflatable of Santa mooning you or something, and anything spooky will be pushed to the back, if it even is out at all. Sometimes I joke that the Halloween decorations might be so early that they are for a different year entirely, but maybe that's not so far-fetched after all.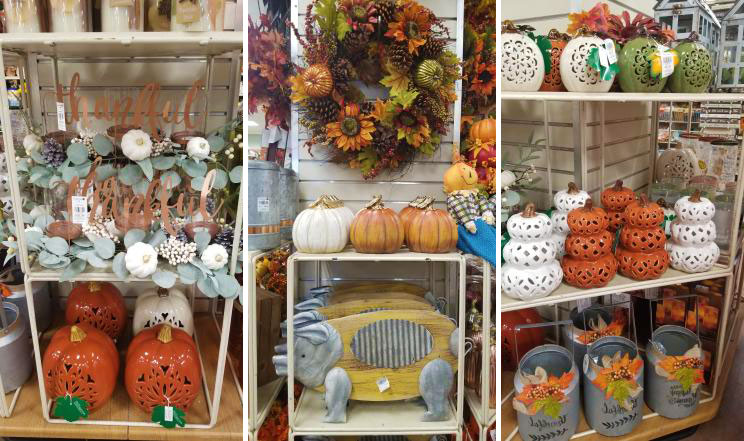 So on a whim and desire to get out of work for a moment, I dropped by to see if anything was out yet. A few weeks ago, there was only that silly Christmas-in-July nonsense, so I turned around and left. But this time my patience was rewarded with an array of 'Fall-ish' items. There were plenty of pumpkins, scarecrows, and 'Thankful' table centerpieces in the vein of the 'Live, Laugh, Love...' motivational décor.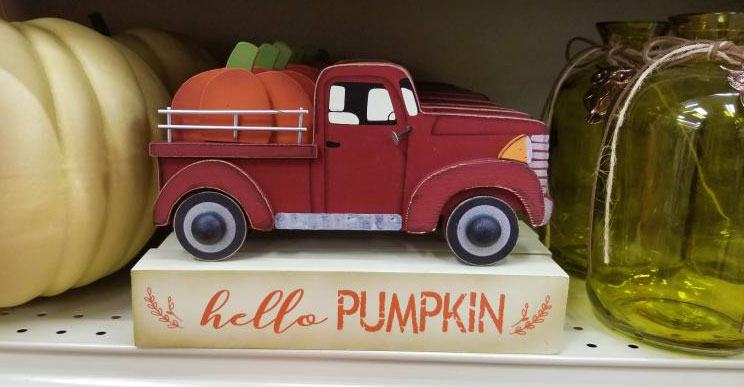 There were pumpkins, oh so many pumpkins. Glass, frosted, metallic, flat & painted. Some were made from cloths flowers, others made of wood and paint. Still others plugged in to light up in intricate patterns. How I left without picking any up, I don't know. Probably because I knew that if I started hoarding now, there would be some real trouble by late October.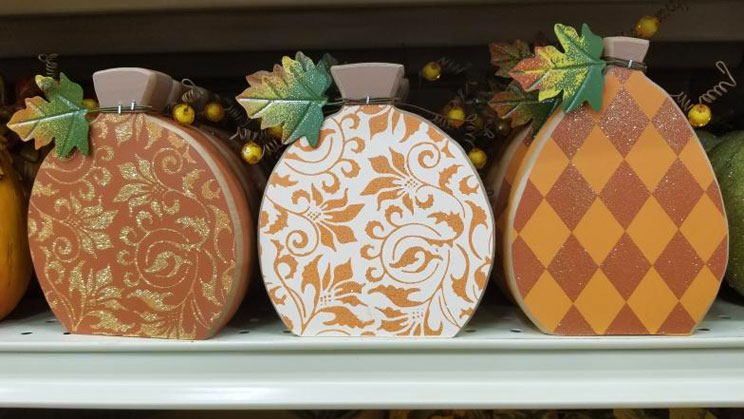 There were a few items that didn't seem to fit the traditional autumnal theme, but I mean that in a good way. Sometimes you need to jump outside of the same old routine. I admit, the Pig Washboard was a little out there, but there were some others with the same hammered metal finish. I imagine they would work well when combining an overall look that had just an ounce of restraint.
I ended up leaving without picking up anything, but actually returned today and the Halloween stuff was peeking out. I'll have another update soon on all that.