Halloween 2020 - Day 17
10/17/2020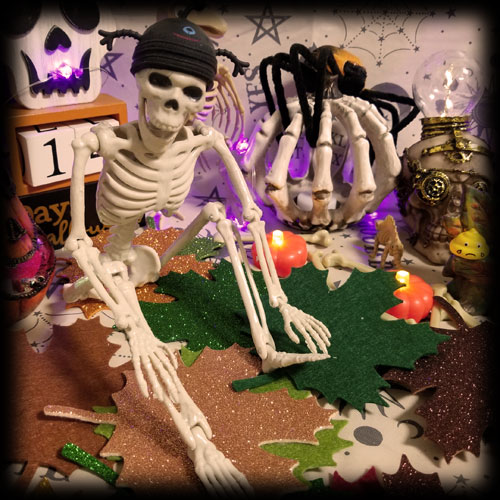 Cael: So I take it, we're not going to clean up those stray bones?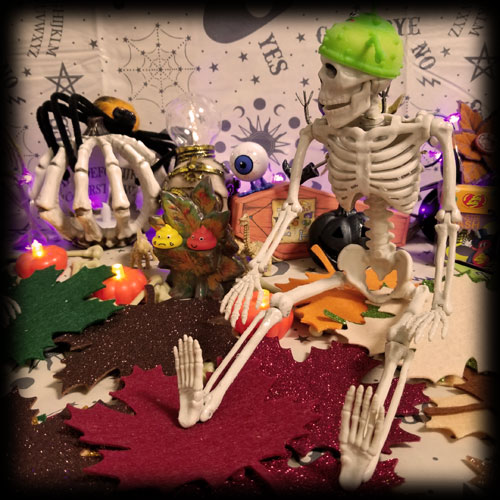 Drago: When we can simply cover them in leaves? Of course not.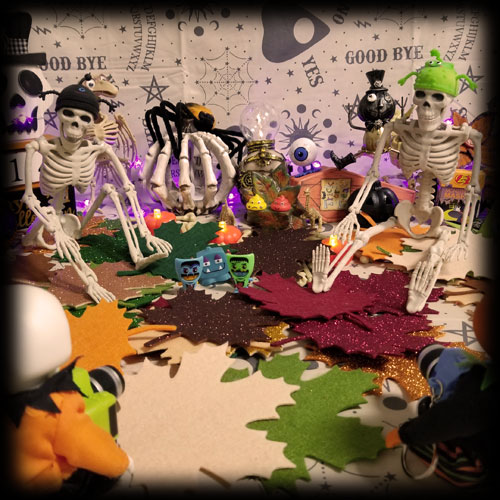 Cael: K. Anyway let's welcome today's guests. The local make-a-wish kids.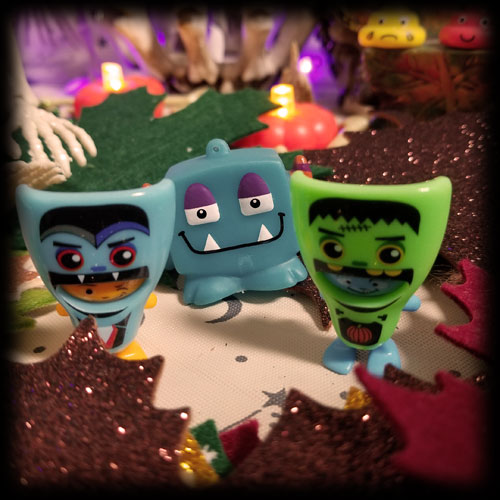 Cael: It's amazing they chose our show, but perhaps funds are lacking.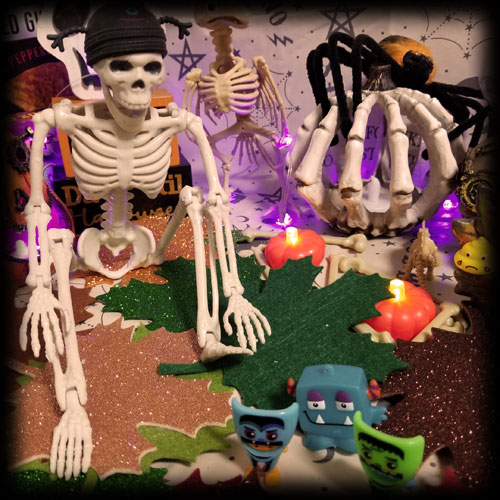 Cael: But don't worry, we're not going to let you leave here without a little something. Drago, tell them what they get.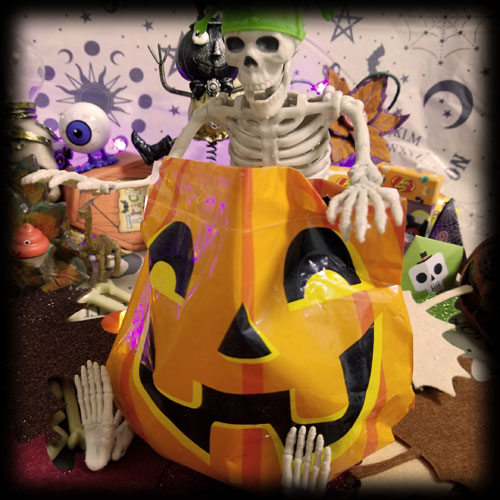 Drago: A bag of treats. The kind old ladies give out and make trick or treating a bit more special.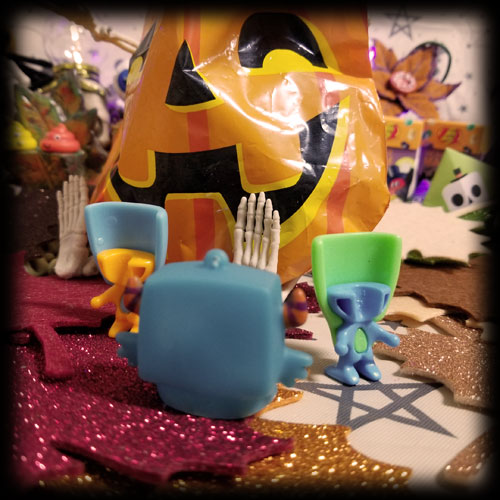 Drago: Sorry that it's a few hundred times your body weight. Best of luck.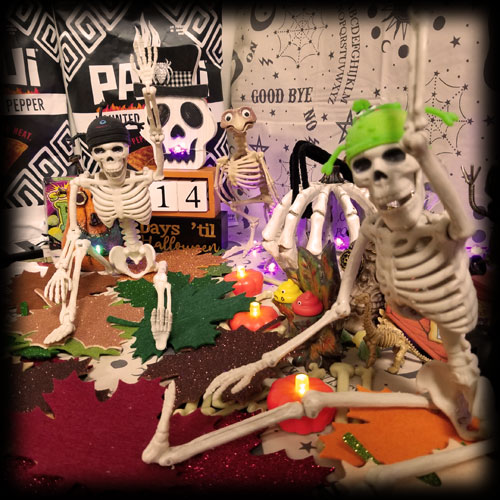 Cael: See you next Halloween. Maybe.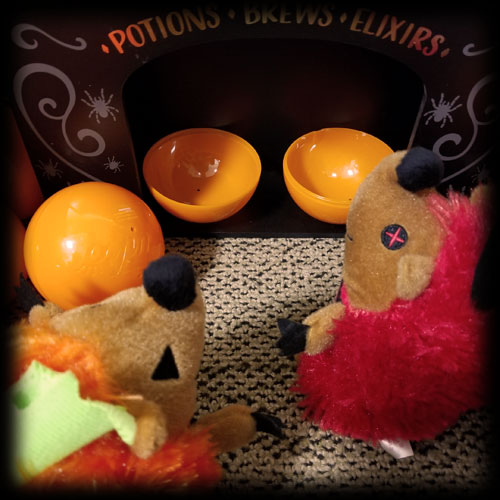 Hedgekin: Again?!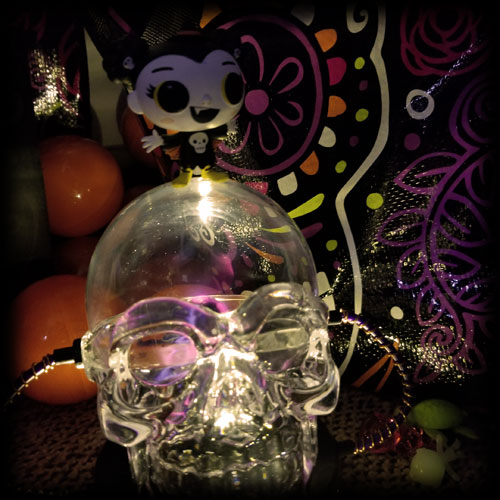 * Hee hee *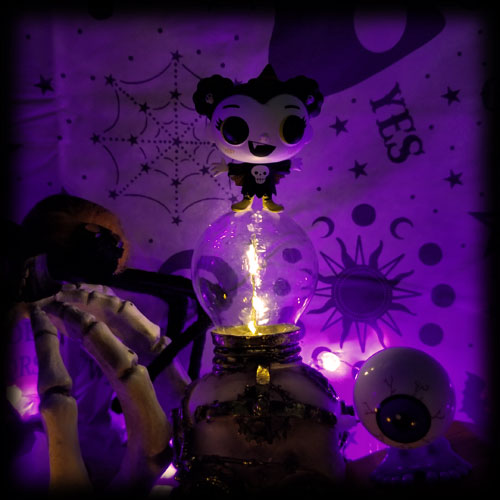 * Ha ha *