Fear World
Monroe, CT
Website: https://fearworldct.com/
Pricing: $20-30
Type: Haunt
Setting: Indoor(ish)
Full Contact Option: No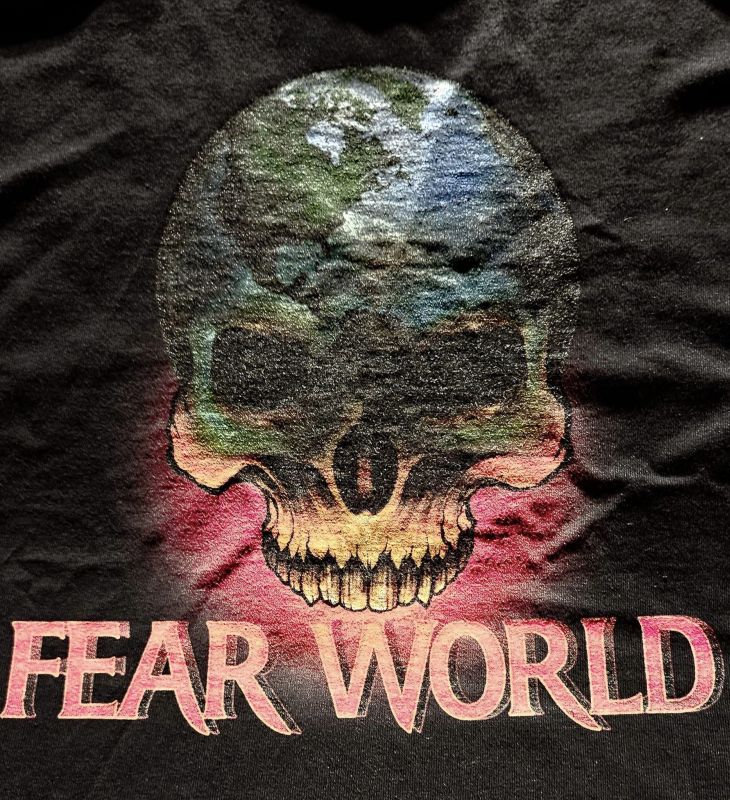 Overview
Fear World popped up on my feed...somewhere. I thought I had most of the locations mapped out and planned, but new haunts continue to pop up. As I was planning my weekend, Dark Woods and Salisbury Haunted Barn up in New Hampshire were on the schedule. But I waited too long for tickets, and a three hour drive for a 9:00 time slot at the earliest wasn't really going to work nor would the travel time between the two. Fright Haven was another on my list, so that was the tentative goal, and upon looking at the map, I realized that Monroe wasn't too far away. Given a similar three hour drive, I needed to make the trip count, so I made a plan to give Fear World a try.
Fear World is a brand new attraction, and Monroe is a perfect location for it. Savvy readers might know a certain Ed and Lorraine Warren, and unsavvy readers might have to resort to the CCU (Conjuring Cinematic Universe). The town is their longtime home since the end of WWII until their recent passing, and it also houses their paranormal museum/circle of protection for cursed items; its most famous resident being an unassuming Raggedy Ann doll that could never get a proper movie adaptation for obvious reasons.
Like most Connecticut towns off the main highways, there are quite a few backroads to traverse in the dark, which make proper preludes to your intended destination. It's easy to take a turn and almost miss the final road to where you need to go. We pulled into a lot and were greeted by the ominous drone of cathedral organs while a spector swayed on the roof of a haunted manor facade.
Since this attraction was new, and I was hitting it first so there was time enough to travel to my second location, the line was mercifully short. I mistakenly got into the fastpass line, only realizing my mistake when everyone else was going into the other. After a moment of wondering why so many had seemingly paid the additional $10, I discovered my hiccup, but it didn't end up being an issue since there were only a handful of people by that point.
I got a chance to talk to the owner, who was appreciative of our travel time and threw a few t-shirts our way as a thank-you. He also mentioned that the attraction was meant for another town over, but permits fell through at the last minute and the current setup necessitated a one-month turnaround. Given the final arrangement, it's impressive what had been accomplished in such a short amount of time.
Fear World's main claim is its use of animatronics, of which they are a step above what you usually see. Often there were times when I mistook a robot for a human, and vice versa. There's an appropriate mix of the two, and the limited personnel was maximized between the animatronics in order to keep the flow lively and without any uneventful stretches. Detail is handled well, so even without an active interaction, there is much to look at as you soak up the ambience. I noticed one detail where there was a diploma half-hanging on the wall, almost sinking into the wallboard — on it, the name was 'Edgar Fear'. Such a small detail would easily be overlooked, and it could have been any generic print out, but the attention was placed on even such small matters.
Entry into the event was spaced out quite a bit. While this felt like a little bit of a wait at the moment, the ever-lamented cattle-car effect was never an issue. The prior group was well into the labyrinth by the time you entered through the front doors, so there was little chance that you would bump into an adjacent traveler. There were not one, but two times when a chainsaw-wielding maniac jumps out and hurries you along. With the freedom to actually run without being held up, you can embrace the experience and immersion to a proper degree. I'm unsure how the logistics will factor once the attraction grows and five minute gaps are not feasible, but for now, I appreciated the breathing room.
After the haunt, there is a chance for photo ops in front of a Fear World backdrop, and you are presented with a midway of sorts. There's a parking lot bonfire, a few vendors selling candles, hot sauce, and psychic readings, and a bar for refreshments. It is cash only at the moment, so my last remaining $2 bought me some Carolina Reaper chocolates, and the kids were given free cotton candy.
More is planned including live music on the adjoining stage, and as it is its debut year, I can only imagine more will be added over time, especially since there was the unexpected time crush this round. I look forward to seeing what future seasons hold.
Notable Moment
As a new spot, the animatronic quirks are still being worked out. During the wait, a coffin opened up to a plume of fog and a grim reaper rose impossibly from the shallow box. Then with a crack, it tore the lid off its hinges, flinging it to the ground in victory over this mortal coil.
Photos
Ratings
Ambience:
Eerie organ music welcomes your arrival, as a cast drenched in neon green light awaits. Fog and screams linger behing the walls before you enter, and then once inside, every room is full of detail and atmosphere. Gathering spots post-haunt are becoming ever more common, so the bonfire is a welcome addition, as are the vendors and refreshments. Rather than just standard booths, there are decorated with almost as many props and animatronics as the attraction itself. I was told that there would be live music in coming weeks, and an inflatable screen indicates some sort of future video ambience too.
Value:
At $20, it is in the lower end of the median/non indie haunts. Once you factor a family of four, this adds up to a bit of savings, especially if you plant to hit more than one location in a given night. The refreshments afterwards are also resonably priced, moreso when children flash their doe-eyes and get freebies.
Scares:
Actor makeup was top notch and a few of the animatronics had me guessing if they were human or not. The chainsaw chase sections were well placed for areas where running ahead was possible, a combination of the layout and the prevention of groups running into each other.