QBTech
D-Blade Cell Version 1.0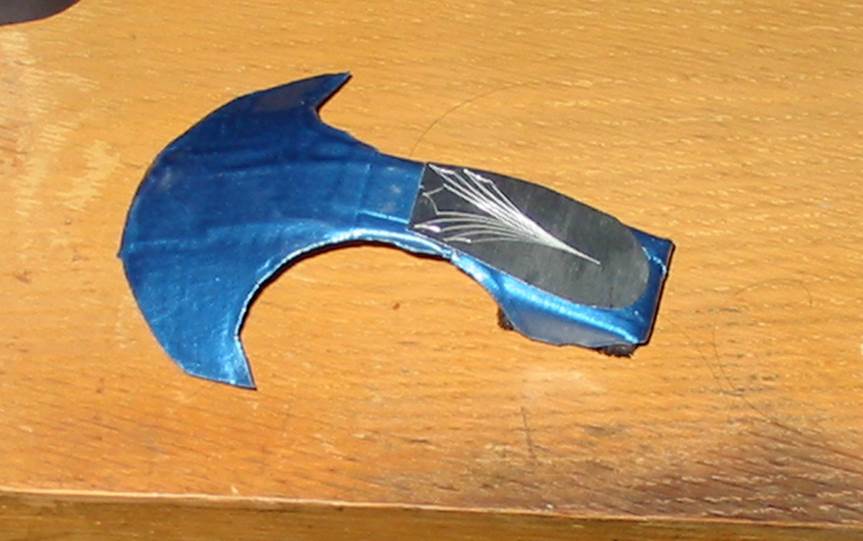 Sapphire blue fused polished metal with brushed aluminum stylings. Durable Duct Tape inner coating designed for thermal protection and shock resistance.  Performance touch panel created with 12,000 tons of pressure, of concentrated lightweight aluminum alloy. Built for the most extreme Ductorian battles, contains a liquid argon battery for timeless use. Transmits and receives all communication signals with top of the line clarity and accuracy. Handle with extreme caution, this much power can be addictive!
Made in the U.S.
Body: Sapphire Blue Fused Polished Metal Alloy
Touch Panel: Indestructible Titanium Alloy
Stylings: Brushed Aluminum
Inner core: Duct Tape 2X ply.
Price: $120 (U.S.)
Weight: 2 oz.
About the D-Blade. Built in the deepest laboratories or QBTech Inc.  This precise instrument of technology and art will suit the needs of those daring enough to take on its immense power. Used by the Ductorian Warriors Christo Mevik and Katano, the D-Blade has proven to be the balancing force between good and bad. Built with rigid form and created with the most advanced technology, the D-Blade will be your most powerful ally against the forces that oppose you.  Handle with extreme caution because this much power can be addictive!